About Tablet PC
There are literally hundreds of Tablet PCs on the market to choose from, so how do you know which one is right for you?
Tablet PC is a company of experienced Tablet PC users with an unmatched depth of knowledge of Tablet PC hardware and software solutions. We apply our expertise to making sure that:
You get the best combination of Tablet PC hardware and software for you job
Your staff get the training they need to ensure that your Tablet PC deployment is successful
You always have some one to call for professional advice and support.
The staff at Tablet PC have a warning: "Never trust a Tablet PC sales person who does not use a Tablet PC"
Our people have been using Tablet PCs and finding solutions for customers for over 8 years. Our daily business is to:
Evaluate Tablet PC technology and share our experience with you
Seek out hardware and software solutions for our customers
Provide hands on training and follow up support with our customers
Practice what we preach - we use Tablet PCs to run our business.
As far as possible we run a completely paperless office. Our invoices and bills are sent out and received electronically. Our paper bills are scanned and recycled. We reconcile our bank accounts in Microsoft OneNote, and all of our sales records are kept in digital ink. In fact, our printer is probably out of ink as we speak because we rarely need to use it!
When we meet with you for the first time, you'll notice that we take our meeting notes on a Tablet PC. If you want to go paperless in any area of your business, then you would benefit from our experience.
It's that depth of experience that has allowed us to win customers like Rio Tinto, Newcrest Mining and the Australian Defence force. Best of all, even our smallest micro-business customers get the benefit of the experience that we gain working with large multi-nationals and major Tablet PC deployments.
We can arrange for a Tablet PC demonstration for you practically anywhere in Australia. To book a demonstration in Adelaide, Brisbane, Canberra, Darwin, Melbourne, Perth or Sydney please check our upcoming events page and contact us here.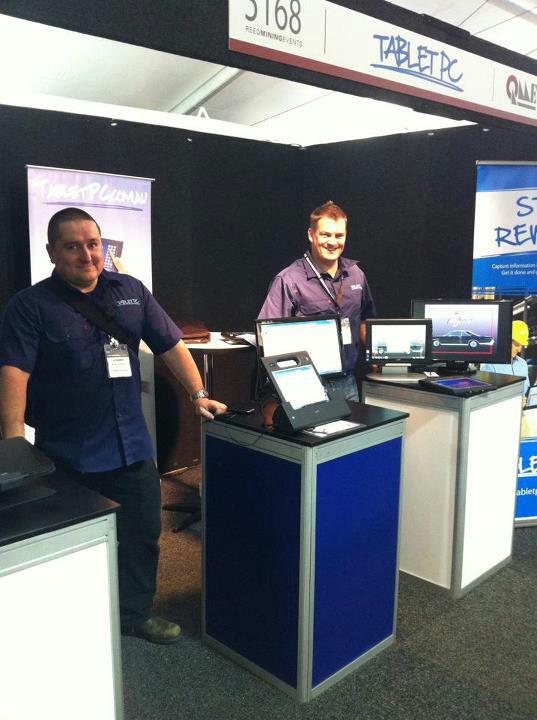 ---
Want to know more?
If you'd like pricing information or you have any enquiries about the please
call 1300 110 101
.
Alternatively, fill in this form and
we'll get back to you the same business day.
* Required fields. Your
privacy
is assured.
Tablet PC demonstrate, deliver and support Tablet PCs all over Australia!