Home > Rugged Tablet PCs > Motion Computing J3600 Field Tablet PC - with touch
Motion Computing J3600 Field Tablet PC - with touch
The new Motion J3600 slate tablet pc is a lightweight but rugged Tablet PC designed for people who work on the road and outdoors and it is now available in Australia!
For many of our business customers, the Motion J3600 represents the perfect mix of screen size, performance, mobility and ruggedness. If fact, it's such a great all round performing computer we use it ourselves!
The previous Motion J3400 and J3500 models took the Tablet PC form factor to an new level and the new Motion J3600 model continues to build on that with features like:
The fastest available 3rd Generation Intel Core i7 and i5 processors with significant performance and battery life improvement.
The choice of capacitive touch screen or super tough Corning Gorilla Glass
Five band 3G / Next G mobile broadband with GPS
Dual hot swap batteries give the unit up to 8 hours of standard battery life. However, the batteries charge in 90 minutes each and are small enough to easily fit into your bag or pocket. The J3600 is compatible with all of the J3400 and J3500 accessories such as the:
You will see in the video below that the J-Series convertible keyboard is so well balanced and comfortable that it is even easier to use than a standard laptop keyboard.
Motion have gone all out on the included software with a very functional control panel system that is perfect for a touch tablet. It allows you to quickly and easily configure hardware functions and launch applications like GPS. Lastly, the updated 3 Megapixel camera is perfect for documenting details and includes an LED illuminator light on the back.
Motion J3600 Key features:
Capacitive touch screen(light fingertip touch) for convenient control
Optional Corning Gorilla Glass with AFFS+ Hydis LED Backlit Technology - Five times stronger than any other Tablet PC screen combined with the brightest outdoor display on the market!
3rd Generation Intel® Core™ i7, i5, or i3 more than powerful enough to replace a desktop or laptop PC with a single Tablet PC
Unprecedented Multi-tasking Ability with 8GB RAM, or up to an incredible 16GB RAM only available from Tablet PC*
Dual hot-swap batteries- Small and lightweight - Between 5 - 8 hours standard life (depending on your usage scenario)
Most advanced outdoor display on the market- Ultraview Anywhere with Hydis AFFS+ - Reflective and transflective screen can be easily seen in direct sunlight
Now conforms to the Military ruggedness standard MIL 810-G tested for drop, dust, water and vibration - also has an IP 52 rating which in english means business grade reliability and continuity
Advanced Accidental Damage Protection warranty (optional) to further reduce the total cost of ownership
Designed to be used standing up and walking with excellent carry options
mobile keyboard attaches to the back of the unit for carrying in a hybrid tablet pc design
Motion customisable software panel and buttons
2 x USB 3.0 ports, VGA out, network and audio in / out just like a fully loaded notebook computer
Inbuilt 3MP Digital Camera with LED flash that can upgraded to run our Business Grade TabCAM Geo-Tag and Office Integration Software
Runs Windows 7 Professional or Windows XP Tablet PC Edition, and now also compatible with Windows 8
The Motion J3600 is perfect for most field users such as:
Inspectors
Assessors
Surveyors
Engineers
Builders
Supervisors
Researchers
Planners
Architects
Pilots
For a demonstration anywhere in Australia contact us using the form below. Ready to buy? Please contact us on 1300 110 101 for an individual quotation.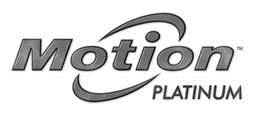 Tablet PC has been awarded Motion Computing Platinum Partner Status in Australia - the highest available - in recognition of providing a premium customer experience for Motion Tablet PC Customers; acheiving the highest Motion Tablet PC sales in Australia year after year; and our commitment to business grade Tablet PC Solutions for mobility, which include hardware, software, training and connnectivity.
Motion Computing J3500 Overview
Motion Computing J3500 Touch Demonstration
Price Range: Contact us for an individual quotation
Manufacturer: Motion Computing
Unit Weight: 1.6 (1.9kg with 2 batteries)
Operating System: Windows 7 Professional (Windows XP Downgrade Options)
Battery Life: 5-8 hours
Processor: Intel® Core™ i7 or i5 vPro™ Processor, or Intel® Core i3™
Memory: 4Gb 1333 MHz DDR3 (Upgradeable to 16GB DDR3)
Hard Disk: 64, 128Gb or 256GB SSD
Screen: 12.1" WXGA Hydis AFFS+ Outdoor and Indoor Display
Graphics: Intel HD 4000
LAN Network: Integrated 10/100/1000 Ethernet LAN
Wireless Network: Intel® Wireless LAN 802.11a/b/g/n
Mobile Broadband: Optional Gobi 3000 - 5 band with GPS
Bluetooth: Yes
Inbuilt 56k Modem: No
Infrared: No
Fingerprint Reader: Yes
Form Factor: Slate
Tablet Digitiser: Wacom Active Digitizer and Capacitive Touch Screen
Ruggedness Ratings: MIL 810G & IP54 - Water, Dust and Splash Resistant
Bar Code Reader: No
RFID Reader: No
GPS: Yes
Specifications URL: Motion Computing US Website
Warranty: 3 Years TabletCARE Warranty

---
Want to know more?
If you'd like pricing information or you have any enquiries about the Motion Computing J3600 Field Tablet PC - with touch please
call 1300 110 101
.
Alternatively, fill in this form and
we'll get back to you the same business day.
* Required fields. Your
privacy
is assured.
Tablet PC demonstrate, deliver and support Tablet PCs all over Australia!