Home > Slate Tablets > Motion Computing CL910 - Rugged Slate Tablet PC
Motion Computing CL910 - Rugged Slate Tablet PC

The barriers to full function mobile computing have now been broken!
Motion CL910 is a fully fledged PC running Windows 7 Professional, but in a highly mobile 16mm thin slate form factor. It weighs less than 1kg and it features four point multi-touch and smart digital pen technology.

Can a Tablet PC replace paper?
The Motion CL910 can because it features an N-Trig smart digital pen as well as four point multi-touch technology. Amazingly, the CL910 even allows you to use both the digital pen and touch at the same time, opening up all sorts of possibilities.
The smart pen is so much more powerful than any stylus you have seen before. It enables you to naturally handwrite on the screen. The smart pen is:
Proximity sensitive, so you don't have to touch the screen for it to work - just hover over it.
Pressure sensitive too so that your handwritten notes look real like pen and paper and your digital artwork using Photoshop or ArtRage will look amazing.
The Windows 7 Tablet Input panel allows you to "write to type" - by far the fastest and most natural and amazingly accurate input method available when you are walking around onsite. Or, you can store your handwriting on a digital notepad like Microsoft OneNote. Convert it to typed text or just leave your notes as searchable handwritten scribbles - the choice is yours.
Four point multi-touch gestures make getting things done like copy, paste and swapping windows a snap.
Connected. Anywhere, anytime, anyhow.
Forget about having to plug your tablet into your PC to make it work! The Motion CL910 is a PC. It features:
Super fast N-mode wireless networking
Ethernet connectivity through the optional dock
Optional mobile broadband for everywhere connectivity - with a satelite based GPS chip inside
Up to 4 USB Ports - 1 on the unit and 3 on the optional dock
SD Card reader - download pictures directly from your camera
HDMI output for connection to your TV, Projector or External Monitor
Integrated front (1.3 megapixel) and rear (3.0 megapixel) facing digital cameras for easy documentation.
Of course with all that connectivity you can store and backup your files in the cloud, but you don't have to. Plug in a USB memory stick or portable drive, access files on your server or just keep them locally. The CL910 is all about choice. Your choice, not ours.
Smart battery technology that goes all day
CL910 just keeps going with all day battery life. By taking advantage of Intel's new Atom Oaktrail Dual Core processor, the CL910 is able to achieve up to an amazing 8 hours of battery life.
Best of all the CL910 fully recharges in under 2 hours. Even if you forget to charge it you don't have to wait long before you can go all day again.
The picture is clear
The CL910 has a beautiful wide viewing HD 1366 X 768 resolution display. Your High Definition video looks amazing on the CL910 and best of all you don't have to convert, synchronise or jump through hoops to watch it. Just plug it in and play.
You can see the screen from almost horizontal on 3 sides, and the non-glossy Corning Gorilla Glass also allows you to read the CL910 screen comfortably outside.
Tough enough to go mobile
There are no two ways about it, when you go mobile things get rough. Even the most careful CL910 owner need not worry because the CL910 is designed to withstand the knocks, bumps and splashes that are inevitable when you go mobile.
The CL910 passes the tough US Military 810G drop tests from four feet. It achieves an IP52 rating for dust and splash resistance. It even features that super tough Corning Gorilla Glass which is five times stronger than other Tablet PC screens. In short, CL910 is tough enough to go mobile.
Free training from the Tablet PC experts
A fully fledged slate tablet computer like the Motion Computing CL910 offers an unprecedented depth of functionality to make your life easier and more productive. But how do you make sure you're getting the most out of your Tablet PC?
Tablet PC offers you free video and group training on the CL910 Tablet PC. Conducted by Tablet PC experts in capital cities around Australia, or in person on your Tablet PC via our video training portal - exclusively free to Tablet PC customers.
We're also on hand to help you to find solutions to your Tablet PC questions. Want to know how to use Adobe Photoshop on a Tablet PC? We have the answers to that and hundreds of other Tablet PC questions, and we offer them to Tablet PC customers at no extra cost.*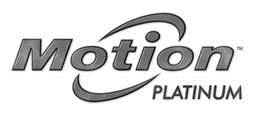 Tablet PC has been awarded Motion Computing Platinum Partner Status in Australia - the highest available - in recognition of providing a premium customer experience for Motion Tablet PC Customers; acheiving the highest Motion Tablet PC sales in Australia year after year; and our commitment to business grade Tablet PC Solutions for mobility, which include hardware, software, training and connnectivity.
* Now available in Australia *
*Terms apply. Contact us for details.
Manufacturer: Motion Computing
Unit Weight: Approx 997 grams
Operating System: Windows 7 Professional
Battery Life: Up to 8 hours
Processor: Intel Cedar Trail 1.6 Ghz Dual Core
Memory: 2Gb Ram
Hard Disk: 62Gb or 128Gb SSD
Screen: 10.1" HD 1366 X 768 resolution with Gorilla® Glass
Graphics: Intel HD
LAN Network: Via Optional Dock
Wireless Network: Intel Centrino 6235 Wifi
Mobile Broadband: Optional Gobi 3000 with GPS
Bluetooth: Yes
Inbuilt 56k Modem: No
Infrared: No
Fingerprint Reader: No
Form Factor: Slate
Tablet Digitiser: N-Trig 4 point muti-touch capacitive with Digital Pen option
Ruggedness Ratings: MIL-STD810G, IP52
Bar Code Reader: Yes
RFID Reader: No
GPS: Yes
Specifications URL: Motion Computing PDF
Warranty: 1 year warranty. Optional 2 or 3 year warranty.

---
Want to know more?
If you'd like pricing information or you have any enquiries about the Motion Computing CL910 - Rugged Slate Tablet PC please
call 1300 110 101
.
Alternatively, fill in this form and
we'll get back to you the same business day.
* Required fields. Your
privacy
is assured.
Tablet PC demonstrate, deliver and support Tablet PCs all over Australia!