All our Motion F5m configurations use the same revolutionary Projective Capacative Dual Touch 10.4 inch AFFS+ LED backlight screen with Gorilla Glass, that is the first display of any tablet to include outdoor viewability with the touch screen layer and active digitizer pen inputs.
The F5m with the new 5th Gen Intel® Core™ processors offers class-leading speed all while lowering energy use and extending battery life. Stay connected and productive with ultra-fast 4G XLTE2 mobile broadband connectivity, advanced u-blox GPS and 802.11ac technology that makes sharing large files and images easy.
With over eight hours of battery life and a hot-swap battery feature, the F5m supports your longest work days.
This version of the Motion F5m Rugged Tablet PC includes:
i7 processor
Touch Display with Gorilla Glass
4 GB RAM
Front and Rear Camera
Included Digitizer Pen
128 GB SSD
4G LTE Mobile Broadband with GNSS (GPS + GLONASS)
Windows 8.1 Professional
Intel® Dual Band Wireless-AC 7260 Wi-Fi plus Bluetooth® 4.0
ANZ Power
3-Year Warranty
There are also a number of upgrade options available, which can be selected from the drop down menu above.
12.1" AFFS+ LED Backlight Digitizer Wide Screen (WXGA, 1280 x 800) Display with Dual Touch - See more at: http://www.motioncomputing.com.au/products/tablet_pc_J36.asp#sthash.Aj7S8G8r.dpuf
You can choose from:

CPUs
Intel® Core i7 vPro Processor (2.6 GHz 5600U with Turbo Boost to 3.2 GHz) (4MB of L3 cache, 2 Cores/4 Threads)
or
Intel® Core i5 Processor (2.2 GHz 5200U with Turbo Boost to 2.7 GHz) (3MB of L3 cache, 2 Cores/4 Threads)
or
Intel® Core i3 Processor (2.0 GHz 5005U) (3MB of L3 cache, 2 Cores/4 Threads)
RAM
DDR3L 1600Mhz RAM in 16GB/8GB/4GB configurations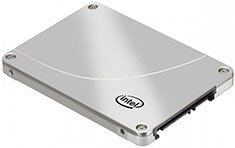 Solid State Drive (SSD)
256G, 128G or 64GB Solid State Drives - call us if you need higher capacity!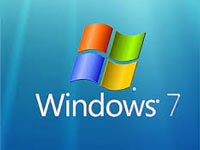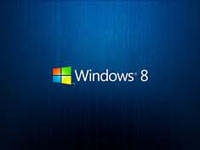 Windows 7 or 8 Operating System
All Motion F5m Tablets include the following features:
MIL-STD-810G and IP54 rated (Water, dust and splash resistant)
Magnesium-alloy internal frame with Shock Mounted Display, with Rubberized coating for shock dampening
Molded Handle to prevent drops
Integrated Mobile Broadband 4GXLTE
Intel® Centrino® Advanced-N 6235 IEEE 802.11 a/b/g/n Wi-Fi®
Integrated Bluetooth® 4.0
Built in Documentation (Rear Facing) Camera with Autofocus, illumination light and 8MP resolution
Built in Webcam (Front Facing) Camera with Autofocus, 2MP resolution
1 x USB 3.0 port with Rubberised Cover
Integrated Fingerprint Reader with OmniPass software
1 x Hotswappable Lithium-ion battery with 40WHr capacity
Configuration Control Buttons with 5 Way Directional Pad, Camera Capture, RFID Read Trigger, Barcode Scan Trigger
ANZ AC Power
Wacom Digitizer Pen and Motion Cleaning Cloth
3 Year TabletCARE™ Warranty.
FAQs
Q. Is the Motion F5m available now?
A. Yes! However, as this is a popular sale item stock levels change continuously. Please call us on 1300 110 101 to confirm stock availability before ordering.
Q. Is the Motion F5m Tablet PC for me?
A. Talk to a Tablet PC expert to first find out! We're more than happy to help you make the right choice. Call us on 1300 110 101 or contact us via our contact forms to enquire.
Q. How do you deliver?
A. Delivery is overnight via Australian Air Express or Allied Express. Deliveries must be signed for, so PO Box deliveries are not available.
Q. If I lose the Digitizer pen, what can I do?
A. We always keep stock of Tablet PC pens for our best selling devices and can have one delivered to most parts of Australia next business day.
Q. How do I install software since the Motion F5m Tablet PC does not have DVD drive?
A. Here are four different ways.
Purchase an external DVD drive and plug it in via the USB ports.
Download the software rather than installing from a disc. Most software vendors now cater for this.
Copy the contents of the Disc onto a USB hard drive or USB memory stick and install from there.
Take an ISO snapshot of the disc and use a DVD drive emulator such as Alcohol 52% or Daemon Tools to emulate a CD drive.
Q. What if I have a Warranty issue?
A. Feel free to call us for support. The warranty on this device is handled by Motion directly, but since we know so much about the Motion Tablet PC's and we use them ourselves, we can usually help you to get the best support outcome.
Click here to see just a few of our customers. Call us on 1300 110 101 to find out more
Free Technical Support from Tablet PC Experts! The Motion Tablet PC includes free technical support from people that use the product themselves. Ask us anything!
Why buy from Tablet PC? As specialist Tablet PC suppliers we live & breathe Tablet PC's, so we've got the experience and know how to make sure you get the most out of your investment. Included with every Tablet PC purchase is first line support and diagnosis 7 days a week via our TabletCARE™ support line, and access to support staff who use Tablet PCs on a daily basis, and support the largest base of Tablet PC's in Australia!