Windows 8 Tablet PCs are here now!
Windows 8 Tablet PCs will completely change the way you work and play! Get the right advice and the best price on the latest Windows 8 tablets from the tablet PC experts.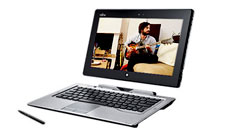 Windows 8 tablet PCs, Tablet PCs and Rugged Tablets combine all the features of a Windows® notebook or PC and provide the added power of a touch screen and digital pen.
Run your favourite desktop software such as Microsoft Office or Bluebeam Revu. Download apps from the Windows Store on our Windows 8 tablets from Samsung, Fujitsu, Sony, Lenovo, HP, Toshiba, Asus, Acer, Panasonic Toughbook and Motion Computing.
Browse below for the ultimate in light weight, flexible and powerful mobile computing.
Harness the power of Windows® 8 with tablets that start from as little as 700 grams.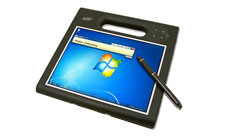 Find out how tablet PCs are used in your industry! Tablet PC Solutions have helped thousands of Australian companies to realise an amazing return on investment. Find out what Tablet PCs can offer your industry below:
Tablet PC Solutions provide tablet demonstrations and on-site Windows 7 & Windows 8 tablet training to business customers in Melbourne, Sydney, Brisbane, Perth, Adelaide, Canberra, Hobart and regional centre's all over Australia.
Our Tablet training programs are sought after by Australia's largest companies to ensure that their Tablet rollouts go smoothly and successfully. Best of all, our training programs are free to our customers.
Don't take risks with your Tablet PC deployment! Engage with Tablet PC Solutions to make sure your staff are ready to go with the right device, trained by the most experienced tablet trainers in Australia on day one!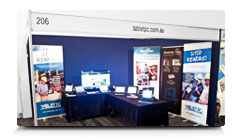 Come and see the latest Windows 8 Tablets for yourself.
Register to hear about our upcoming Windows 8 tablet events in your state, or book an appointment for us to come and see you. Complete the form below or call 1300 110 101.