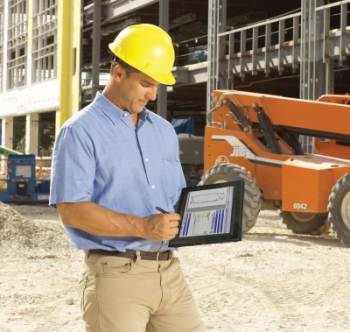 What makes a Rugged Tablet PC?
Tablet PCs stretch the boundaries of mobile computing so far as to put computers into places where they normally wouldn't go. Environments like those found in mines, gas fields, bulldozers, trucks, police cars and ambulances are generally not friendly to computers, so the Tablet PCs you put there need to be built tough to survive.
Tablet PCs that we classify as rugged are found in this section of our website. To attain our rugged classification, we usually expect a Tablet PC to have an IP rating of 54 or above. It will usually be drop tested to 3 feet under the MIL-STD-810F classification. It will also need to be usable in tough environments, so we require our rugged Tablet PCs to have outdoor viewable screens.
A rugged Tablet PC will be designed to survive:
Rough treatment like bumps an knocks
Running on operating / moving equipment (trucks, cars, machinery)
Accidental drops (within design parameters)
Getting caught in the rain (including tropical rain up north)
Operating in 0 - 50 degrees C
Some of our rugged Tablet PC's are also ATEX certified for use in intrinsic safety environments (you will need to check with your safety requirements to ensure that these devices will be safe for you).
Whilst some rugged computers sacrifice performance for ruggedness, the rugged Tablet PCs that we carry offer you both good performance and good value. Call us today on 1300 110 101 and speak to one of our Tablet PC experts to determine the best rugged Tablet PC for your application.