The fully-rugged, pocket-sized, ultra-mobile Toughpad Android™ tablet
The JT-B1 Toughpad Android tablet with a TI OMAP4460, 1.5GHz dual-core processor is designed to be more durable and rugged than consumer-grade tablets, and offers professionals in the field a number of unique security, functionality and reliability features, including a 7-inch daylight-readable touch screen, sealed all-weather design, and software encryption to protect confidential data.
Software encryption for enterprise-grade security and management
From public safety, utilities and construction, to healthcare, foodservice, field sales and a wide range of government agencies, Toughpad is the go-anywhere, do-everything tablet of choice. The Toughpad JT-B1 is FIPS 140-2 (Level 1) compliant with native software encryption, trusted boot, root protection, IPSec VPN and software security support.
Thin, lightweight and fully rugged IP65 rated dust and water resistant design
The Toughpad JT-B1 is MIL-STD-810G and IP65 certified, which means it can easily withstand extreme drops, water, dust and freezing temperatures. This elevated level of durability results in a tablet that delivers unmatched reliability in practically any environment — assuring maximum mobile worker productivity.
7" daylight-readable (up to 500-nit) multi-touch display with Gorilla Glass 2
Toughpad tablets are designed to operate for years beyond a consumer tablet and feature a full daylight-readable 4-point multi-touch display developed specifically for enterprise use.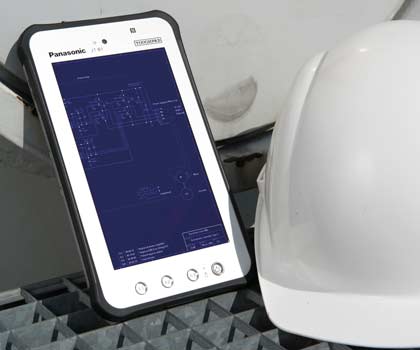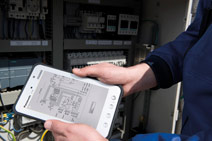 Dedicated GPS, Wi-Fi, NFC, Bluetooth and optional 3G
The JT-B1 offers seamless connectivity with such features as optional integrated 3G mobile broadband, dedicated GPS, Wi-Fi, a Wi-Fi hotspot router (up to 5 devices), Bluetooth and Near Field Communication (NFC). Combined, these technologies allow the tablet to adapt perfectly to your workflow; and provide access to mission-critical data, anywhere, at any time.