Mobile workers - accept no compromise!
Thanks to the powerful new Motion Computing F5te Tablet PC with Intel Core i7 processor you can work wherever you need to without compromise. The F5te is designed to allow you to work on site - rain, hail or shine - like you were in the office.
The F5te is a rugged slate Tablet PC running Windows 7, but in a highly mobile form factor that is capable of replacing a laptop. It is ultra-mobile weighing only 1.5kg and it features an unparalleled outdoor display and smart digital pen technology.
Don't just survive, excel!
The Motion F5te is not just built to survive - it is built to excel. Sure it has been drop tested on 26 different angles from 4 feet to the MIL 810G Standard. Yes, it is IP54 rated for awesome dust and water ingress protection. Watch the video demonstration True, the Corning Gorilla Glass screen is 5 times stronger than other tablet PC screens, but most rugged tablet computers are hideously compromised when it comes to performance.
Not so with the F5te. The Motion Computing F5te packs:
The choice of ultra-fast 3rd generation "Ivy Bridge" Intel Core i7, i5 or i3 processors
Up to 8Gb of DDR3 RAM (Can be ordered with 64 bit Windows OS)
Up to 128Gb of Solid State Storage for extra ruggedness!
What that means for you is nothing but the fastest rugged slate computer available today. It's built to work wherever you do.
Unparalleled Outdoor Viewing - now with Multi-Touch
The F5te has the most amazing Hydis AFFS+ 1024 x 768 display with Motion's View Anywhere technology. Hydis are renowned for Advanced Fringe Field Switching (AFFS) screens that are exceptionally readable with horizontal viewing from all 4 sides. The new Hydis AFFS+ adds a brilliant new component - reflectivity. That means that it now works even better outside.
The genius of the AFFS+ is that it uses a backlight that is not much brighter than a standard laptop screen to achieve viewing that is usually reserved for high brightness displays (1000 nits +). The trouble with high brightness displays is that they burn through power faster than you would believe, but the F5t does not.
Motion's View Anywhere technology adds an extra dimension to the F5te display by removing the air gap that usually exists between the display and the protective glass. Images on the F5t screen seem almost unreal!
For the first time ever Motion have combined View Anywhere with the Wacom Active Digitizer Pen and lightweight Multi-Touch.
When you put the AFFS+ display with the non-glossy Corning Gorilla Glass you have a screen that you can read screen comfortably outside without impacting on all important battery life.
Maximum Flexibility
When designing the F5te, Motion Computing have covered nearly every usage scenario you can think of.
Safe vehicle mounting - Check.
Wall mounting - Check.
Flexible carry options - Check.
The F5te is powerful enough to be used in your office as a desktop PC. When you're docked into your desktop docking station you can have an external second screen hooked up at full HD resolution (Runs as an Extended Desktop).
Use a wireless keyboard and mouse for best ergonomics in the office, but when you go out onsite simply undock the F5t and use a carry option like the clip carry for full flexibility (shoulder and hand strap for easy carrying).
The optional built in bar code scanner and RFID reader could add even greater flexibility to your workflow.
Stop rework = efficiency for your business
The F5te features the highest quality Wacom smart Active Digitizer Pen that allows you enter data in your own handwriting Watch the video demonstration It's a digital device that opens up all sorts of possibilities for eliminating rework.
The Active Digitizer Pen is so much more powerful than any stylus you have seen before. It enables you to naturally handwrite on the screen. The Active Digitizer Pen is:
Proximity sensitive - you don't have to touch the screen for it to work - just hover over it.
Pressure sensitive - your handwritten notes look real like pen and paper.
The Windows 7 and Windows 8 Tablet Input Panel allows you to "write to type" - by far the fastest, most natural and amazingly accurate input method available when you are walking around onsite. Or, you can store your handwriting on a digital notepad like Microsoft OneNote. Convert it to typed text or just leave your notes as searchable handwritten scribbles - the choice is yours.
Prescription for an instant cure for rework: Take the F5te tablet with its ability to "write to type" and programs like:
Microsoft InfoPath - for smart digital forms
Microsoft Access
Microsoft Excel - From the most simple spread sheet to the most complex
Microsoft Word
Your accounting system
Your CRM system
Your GIS system
Your web database
Whatever program you choose!
The option to enter data directly into your existing systems means an instant end to rework.
No more paper forms to lose, no more bulky manuals to carry around, no more writing things on paper only to retype them later in the office.
Always Be Connected with F5t
Forget about having to plug your tablet into your PC to make it work! The Motion F5te is a PC. It features:
Super fast N-mode wireless networking
Ethernet connectivity through the optional dock or USB / Ethernet Port Bar
3G Mobile broadband for everywhere connectivity with Telstra Next G, Optus or Vodafone.
Satellite based GPS (standalone, Not assisted GPS-A)
Up to 4 USB Ports - 1 on the unit and 3 on the optional dock
Connection to an External Monitor via optional dock.
Of course with all that connectivity you can store and backup your files in the cloud, but you don't have to. Plug in a USB memory stick or portable drive, access files on your server or just keep them locally. The F5te is all about choice. Your choice, not ours.
Built to run 24 x 7
Thanks to the new "Ivy Bridge" Intel processors, the F5te runs far longer on battery than ever before all the while doubling the performance of its predecessor!
The F5te can go all day and all night with just 2 hot swappable batteries. The standard battery give up to 6 hours of use time (4-5 hours in a typical scenario), but charges to full charge in around 90 minutes.
With hot swapping, you can simply remove and replace the battery without going to standby or shutting down.
That means with 2 batteries and a battery charger (there's one built right into the optional dock) you can go 24 x 7 and then some. Using standby, the F5t can be on and off in under 3 seconds and it will run on standby for around 24 hours from a full battery.
There are a myriad of charging options including:
An 8 - 32 Volt car / truck charger
An 8 - 32 Volt in car / truck battery charger
Docking station with spare battery charger
Ready dock stackable secure charging and maintenance docks.
Spare batteries are always in stock.
Free training from the Tablet PC experts
A fully fledged slate tablet computer like the Motion Computing F5te offers an unprecedented depth of functionality to make your life easier and more productive.
But how do you make sure you're getting the most out of your Tablet PC?
Tablet PC offers you free video and onsite training on the F5te Tablet PC. Conducted by Tablet PC experts in capital cities around Australia, or in person on your Tablet PC via our video training portal - exclusively free to Tablet PC customers.
We're also on hand to help you to find solutions to your Tablet PC questions. Want to know how to use Adobe Photoshop on a Tablet PC? We have the answers to that and hundreds of other Tablet PC questions, and we offer them to Tablet PC customers at no extra cost.*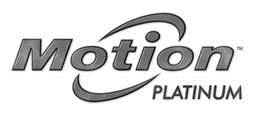 Tablet PC has been awarded Motion Computing Platinum Partner Status in Australia - the highest available - in recognition of providing a premium customer experience for Motion Tablet PC Customers; achieving the highest Motion Tablet PC sales in Australia year after year; and our commitment to business grade Tablet PC Solutions for mobility, which include hardware, software, training and connectivity.