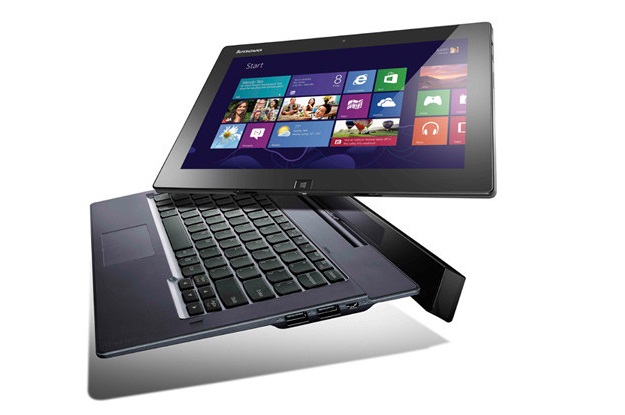 Lenovo Thinkpad Helix - Windows 8.1 Pro, M-5Y71 Processor, 256GB SSD, 4G LTE, Wacom Active Digitizer and 3 Year Warranty
This version of the Lenovo Helix ships with Windows 8.1 Pro. This version of Windows will allow you to connect to your company network.
The Lenovo Thinkpad Helix is business grade Hybrid Convertible Tablet PC Notebook designed for Windows 8. In addition to 10 hours of battery life and digitizer pen input, Helix offers the choice of four unique modes to enable you to choose the way you work.
This version includes:
M-5Y71 Processor
11.6 inch IPS 400 Nits Multi-Touch Widescreen LED Display @ 1920 x 1080 with Corning Gorilla Glass
10 Finger Full HD Multi-Touch Display with Wacom Digitizer that has 1024 levels of pressure sensitivity, Integrated Windows Start Button and Five Button Clickpad with Precision Thinkpad Keyboard
Windows 8.1 Professional 64 Bit
Laptop, Tablet and more modes with unique "Rip and Flip" Screen
8GB
256GB SSD
Intel HD 5300 Graphics
Mobile Broadband 4G LTE
Battery life is up to 8 hours with Slate, or 12 hours with Ultrabook Pro Keyboard
3 Year Parts and Labour Warranty (Return to Base)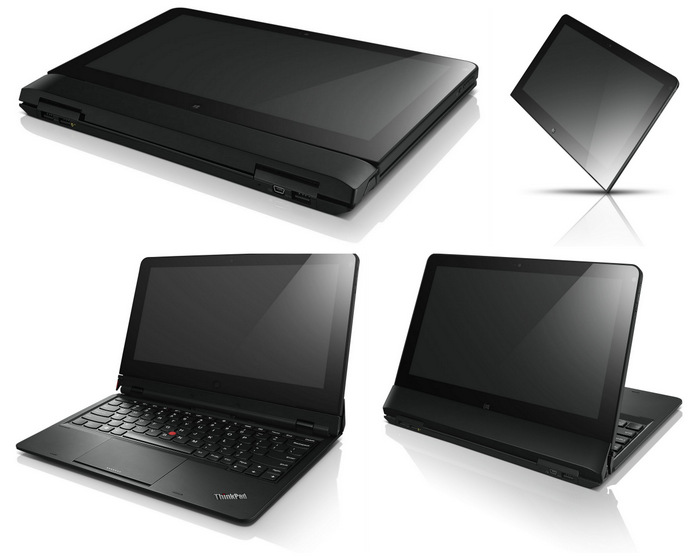 Call us or fill in the form below to check stock or ask our Tablet PC experts any questions that you have.
FAQs
Q. Is the Lenovo Thinkpad Helix available now?
A. Please call to confirm stock availability before ordering.
Q. Is the Lenovo Thinkpad Helix Tablet PC for me?
A. Talk to a Tablet PC expert to first find out! We're more than happy to help you make the right choice. Call to us or contact us via our contact forms to ask.
Q. How do you deliver?
A. Delivery is overnight via Australian Air Express or Allied Express. Deliveries must be signed for, so PO Box deliveries are not available.
Q. If I lose the Digitizer pen, what can I do?
A. We always keep stock of Tablet PC pens for our best selling devices and can have one delivered to most parts of Australia next business day.
Q. How do I install software since the Lenovo Thinkpad Helix Tablet PC does not have DVD drive?
A. Here are four different ways.
Purchase an external DVD drive and plug it in via the USB ports.
Download the software rather than installing from a disc. Most software vendors now cater for this.
Copy the contents of the Disc onto a USB hard drive or USB memory stick and install from there.
Take an ISO snapshot of the disc and use a DVD drive emulator such as Alcohol 52% or Daemon Tools to emulate a CD drive.
Q. What is the advantage of Windows 8 Professional vs. the standard Windows 8 OS?
A. If you are a business user and you want to connect your Lenovo Thinkpad Helix Tablet PC to a server, then you need Windows 8 Professional. Here is a comparison of the versions: http://windows.microsoft.com/en-AU/windows/compare
Q. What if I have a Warranty issue?
A. Feel free to call us for support. The warranty on this device is handled by Lenovo directly, but since we know so much about the Lenovo Tablet PC's and we use them ourselves, we can usually help you to get the best support outcome.
Click here to see just a few of our customers. Call us on 1300 110 101 to find out more
Free Delivery and Free Technical Support from Tablet PC Experts! The Lenovo Thinkpad Helix Tablet PC includes free delivery and free technical support for a limited time!
Why buy from Tablet PC? As specialist Tablet PC suppliers we live & breathe Tablet PC's, so we've got the experience and know how to make sure you get the most out of your investment. Included with every Tablet PC purchase is first line support and diagnosis 7 days a week via our TabletCARE™ support line, and access to support staff who use Tablet PCs on a daily basis, and support the largest base of Tablet PC's in Australia!